Pakistan is currently facing the worst flooding since 2010. Since June this year, heavy rains have caused massive destruction in the south of the country, leaving more than 575.000 people living in relief camps and affecting more than 33 million people (half of them, children). The death toll of the floods ascends at 1.678, including 552 children, and over 22.000 schools are now unusable.
Alliance2015 members present in country have been implementing complementary responses: 
CESVI, the Italian NGO member of Alliance2015, has been in the country since 2005. Since the start of the floods, it has activated its emergency unit and has distributed more than 1.000 emergency kits containing personal hygiene products, soaps, washing buckets, water tanks, water purification tablets, and mosquito nets. All these items are very useful to prevent contagious diseases that are arising due to the floods, like malaria and diarrhea. All of this was possible thanks to the collaboration of People in Need, another member of Alliance2015, who provided 100.000€ from the humanitarian fund of their Club of Friends. 
credits: Cesvi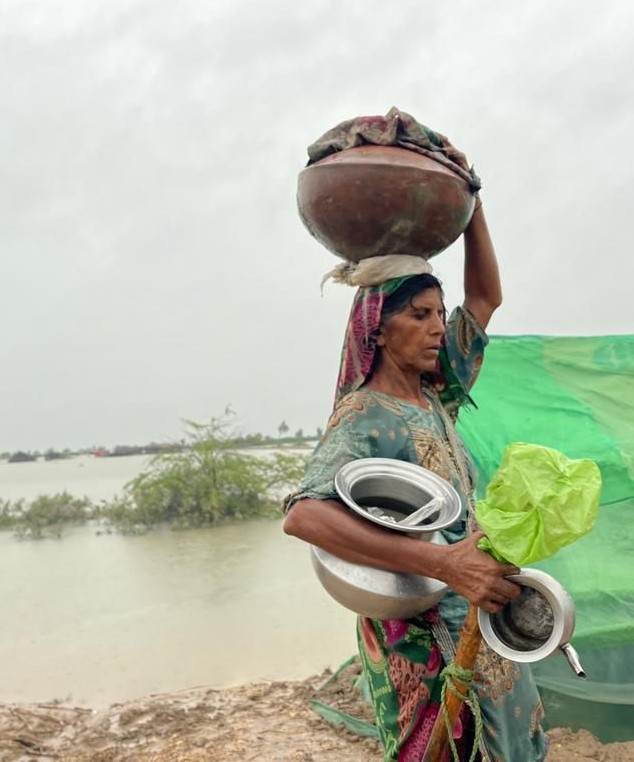 ACTED has also expanded its work in Pakistan to respond to the needs of those affected by the floods. It has provided temporary shelter to the families who have lost their homes, as well as blankets, solar lights, kitchen sets and cash assistance, reaching nearly 50.000 families. ACTED also provided safe drinking water and sanitation facilities to the displaced population.
Concern is providing cash, clean water, food and shelters thanks to funding from members of the public along with donations from government organisations like Irish Aid, the UK's Foreign Commonwealth and Development Office (FCDO) and USAID.
Helvetas, which has been in Pakistan for 40 years, also stepped up in face of the crisis and installed 7 drinking water treatment plants. For those who have had their home destroyed by the floods, it has distributed food and hygiene kits with soap, washing powder, emergency medical kits and mosquito nets.
Welthungerhilfe has provided local farmers with tools and seeds to continue the supply of food, and it is already providing building materials for the repair of damaged houses.