Alliance2015, the Minister of Agriculture and the Minister of Health of Ethiopia launched in Addis Ababa, the 2021 Global Hunger Index in Ethiopia, where many experts discussed food systems in conflict settings. The theme of the launch was 'Working in Partnership towards Improving Food Systems in Conflict Settings.'
Ethiopia is still ranking high, 90th out of the 116 countries in the Global Hunger Index, despite the economic growth the country has experienced in recent years. Over the last 21 years, Ethiopia's GHI score on chronic food insecurity and malnutrition has dropped from 53.5 to 24.1, but it still is categorized as serious. Since 2016, the fight against food insecurity and malnutrition has been challenged by conflict, desert locust invasion, climatic shocks such as floods and droughts, and COVID-19 impact. Furthermore, the recent conflict between Russia and Ukraine further threatens Ethiopian food security, with disruptions in agricultural supply chains and food prices rising, as 25% of Ethiopian wheat imports come from Ukraine.
In the face of deterioration, Alliance2015 members are working with the Ethiopian government to build resilient, sustainable and equitable food systems.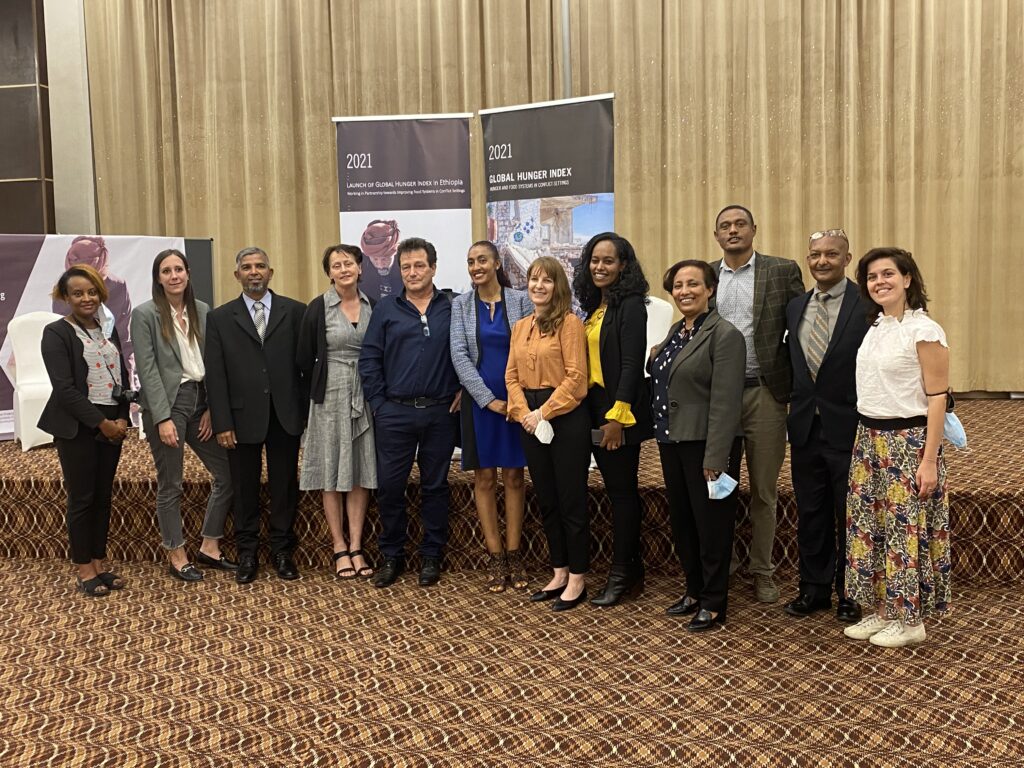 To know more about the subject please read the briefing of everything that was discussed at the event, read the GHI Ethiopia policy brief.
For further reading: