How youth live in Africa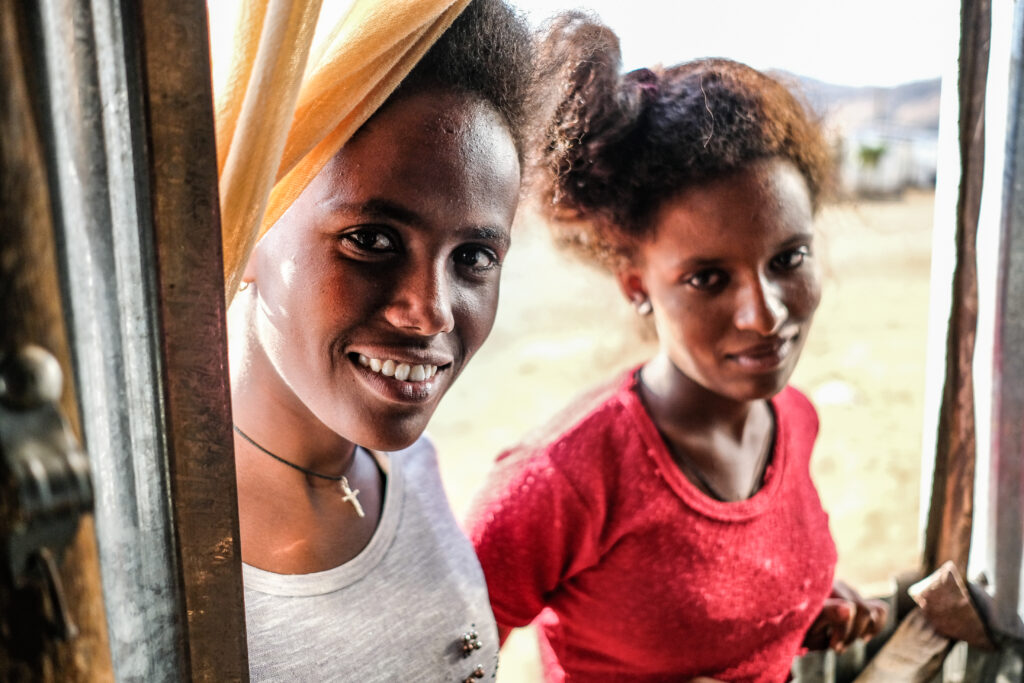 Introduction
Africa is a diverse and culturally rich continent, vast and rich in natural resources, and with a significant challenge to address: population growth and poverty. There are, therefore, several challenges facing the African population in this century, and much of it falls on the African youth.  
To better understand the problem, it will be essential to know how young people live in Africa, and the problems they face mainly related to their employment opportunities and therefore, their future. And we will also tell you what we are doing at Alliance 2015 to improve their present and with it the chances that tomorrow will bring them, wherever they want to develop as people and as professionals.  
How do young people live in Africa?
Youth in Africa represent a significant part of the continent's population. It is estimated that around 60% of the African population is now under 25 years of ageii. And it is expected to continue to grow: young people are expected to grow from 447 million to 1.3 billion in two generations. In Asia and Europe, meanwhile, the youth population will shrink by 21-28%. Addressing the future of the next generations is therefore the continent's main challenge today.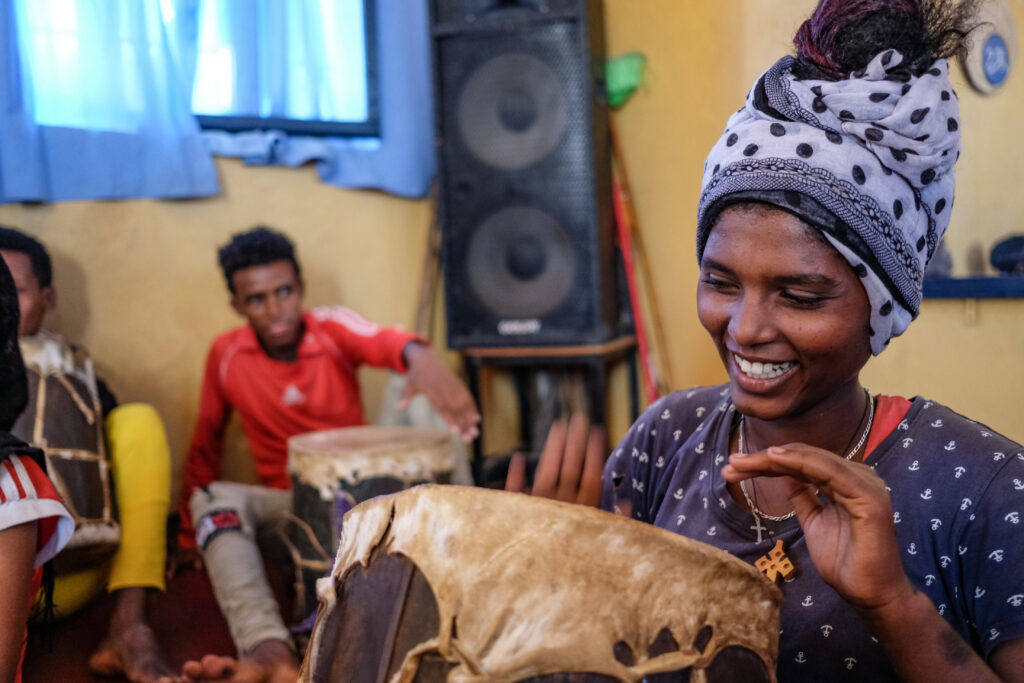 African youth could be characterized by their energy, creativity and potential to drive the economic and social development that the region needs. But it is not easy. First, education remains one of the major obstacles they face. Although the schooling rate has increased in recent decades, it is still insufficient to achieve optimal development. Studies show that almost 60% of young people between 15 and 17 years of age do not attend school in Sub-Saharan Africaii. To all this we add the level of educational quality of the system, as well as gender differences: girls usually drop out of school earlier to devote themselves to their families.  
The lack of access to quality education also hinders access to decent jobs. That is why a large proportion of African youths' main objective is to migrate, in the hope that the new destination will bring them better living conditions.  
But employment and education, derived from poverty, are not the only problems. There is also gender inequality, armed conflicts (such as the one in Mozambiqueiii, where we support thousands of displaced people) and the lack of basic infrastructure.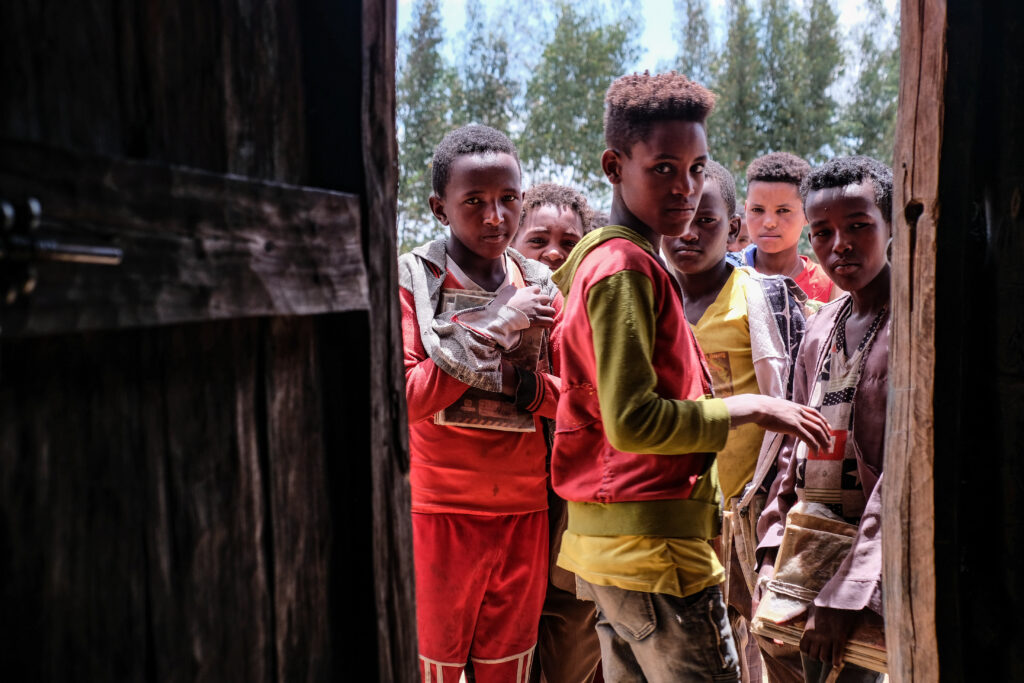 Youth in Africa: social exclusion and discrimination
Social exclusion and discrimination are additional challenges facing African youth. In Africa, there are many ethnic groups and therefore, depending on the country, social discrimination on the basis of ethnicity continues to exist, which of course does not only affect the youth.
Gender or sexual orientation are also causes of social exclusion, something that many young people in Africa are beginning to face. Such discrimination undermines people's self-esteem and makes it more difficult for them to face the challenges they face. It also makes them decide to migrate (in many cases to save their lives). These prejudices and stereotypes limit their opportunities and undermine their self-esteem.
On the other hand, there is a significant lack of access to political participation and representation in decision-making spaces, which is also a major obstacle in most African countries for their youth. An active participation of African youth in the issues that matter to them will make the communities they dream of more inclusive and participatory, helping to build a better future for them, and also for the generations that come after them.  
Alliance 2015 and its Initiatives in Africa  
From Alliance 2015 we have been accompanying the African population and youth for years to achieve progress in rights and opportunities. Through development cooperation programs and projects, we work in collaboration with communities and institutions to address the challenges that stand in their way.  
For example, in Ethiopia, one of the countries in the world most affected by the climate emergency, several organizations under Alliance 2015 have promoted one of our most innovative tools: livestock insuranceiv. For many communities in Borena, in Ethiopia's Oromia region, livestock is essential to make their way through poverty and inequality, but for several years now there has been an enemy that has been killing Ethiopian livestock: drought. Livestock insurance is a way for families to anticipate drought and lack of pasture and receive financial compensation so that they can act in time to save their animals. The livestock insurance that we promote in Borena is called IBLI. It stands for Index-Based Livestock Insurance. Using a satellite system, IBLI measures a number of indicators related to the effects of drought.  
While in Mozambique, we are providing humanitarian aid to people affected by forced internal displacement resulting from armed violence in Cabo Delgado, and in Ethiopia, we are working to reduce food insecurity caused by severe drought in the country, providing assistance to displaced people and communities affected by the Tigray conflict.
These are just a few examples of Alliance 2015 activity. If you want to know more about projects, you can continue reading the details on our website!