Bolivia and Peru presented the Global Hunger Index 2022
This month Bolivia and Peru launched the Global Hunger Index 2022, a tool for comprehensively measuring and tracking hunger at global, regional, and national levels over recent years and decades. 
Bolivia appears for the first time in the Global Hunger Index Report (GHI) with 13.2 points, ranking 15th out of 21 countries analysed in Latin America. The report was presented by Ayuda en Acción, HELVETAS Bolivia and Welthungerhilfe, and results evidence a deep inequality among regions, despite the progress in food security shown over the past decades. In terms of hunger severity, Santa Cruz and Beni have a low incidence; Cochabamba, La Paz, Pando and Oruro have a moderate incidence; and finally, Chuquisaca and Potosi are in a situation of severe hunger.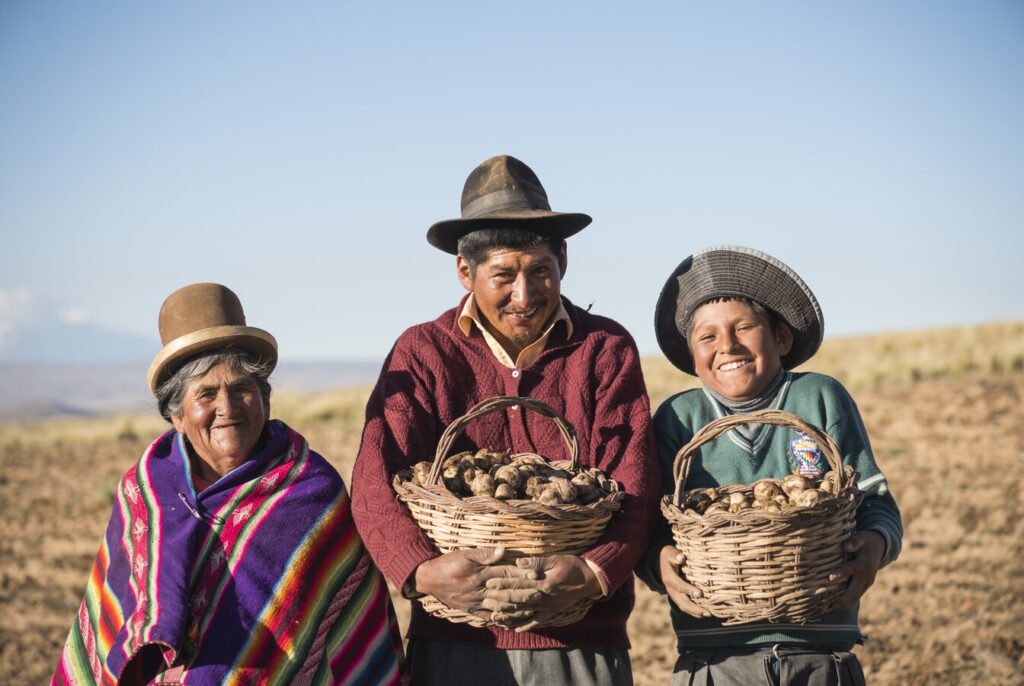 For Richard Haep, Programme Director of HELVETAS Swiss Intercooperation – Bolivia and Pro Tempore Coordinator of Alliance2015 Bolivia, "the GHI is a tool designed to measure and monitor hunger in detail at the global, regional and national levels, providing key information on the issue, thus contributing significantly to decision-making at different levels".
In Peru, the report was presented by Alliance2015 members Ayuda en Acción, Cesvi , HELVETAS Swiss Intercooperation and Welthungerhilfe, and it indicates a severe decline in food security compared to pre-pandemic levels. At the end of 2019, the GHI in Peru was 14.0 points, two years later the index was 3.7 points higher, with an index of 17.7 points, a 10-year setback. 
While food systems transformation ultimately requires interventions at multiple levels, greater attention to local governance of food systems is warranted for several reasons. Natural resource management practices, farming methods, livestock husbandry and food preferences are often based on local cultural traditions, historical experiences and agro-ecological conditions.
Download Global Hunger Index Informe Perú 2022.
Download Global Hunger Index Informe Bolivia 2022. You can also access the recorded GHI Launch in Bolivia through this link.
To know more about the GHI findings, you can check the GHI website pages on Peru and Bolivia.