The past two months have seen natural disasters hitting Morocco, Libya, and Afghanistan. The three disasters, on different scales, had major consequences on people's lives. Affected persons, sometimes already in very vulnerable situations, lost their homes, their access to basic goods and services, and in some cases, their loved ones. In the face of such events, Alliance2015 members mobilised to respond to their priority needs and help them recover from these tragedies.
Mobilising in the face of emergencies in Maghreb
On 8 September 2023, a magnitude 6.8 earthquake hit the south-west of Marrakech (Morocco). It is estimated 3,000 people consequently lost their lives. Additionally, hundreds of buildings have collapsed. Some of the most remote villages in the country fell in ruins, leaving many without a home.
From day 1, Acted mobilised its emergency teams to respond to the disaster. In partnership with Helvetas, the NGO currently distributes shelter kits to ensure affected persons have a place to sleep in. Water trucking operations are also on the way, as access to safe water has been identified as one of the priorities for persons hit by the earthquake. Another key project led by Acted following the hazard is the extension of an existing orphanage in Marrakech, and the provision of new equipment for the children.
In Libya, right after the earthquake in Morrocco, Storm Daniel was causing deadly floodings and leaving many homeless as well. According to the International Office of Migration, 40,000 people are now displaced across northeastern Libya. The city of Derna, where Acted was present prior to the hazard, was the most terribly hit, with two dams collapsing. Acted and CESVI are both present in the region, and worked, with the help of Alliance partner Welthungerhilfe and other partners, on distributing hygiene kits door-to-door to affected persons. Acted also started projects aiming to bring clean water to communities who now have no access to it, and plans on staying mobilised near affected persons to ensure their recovery.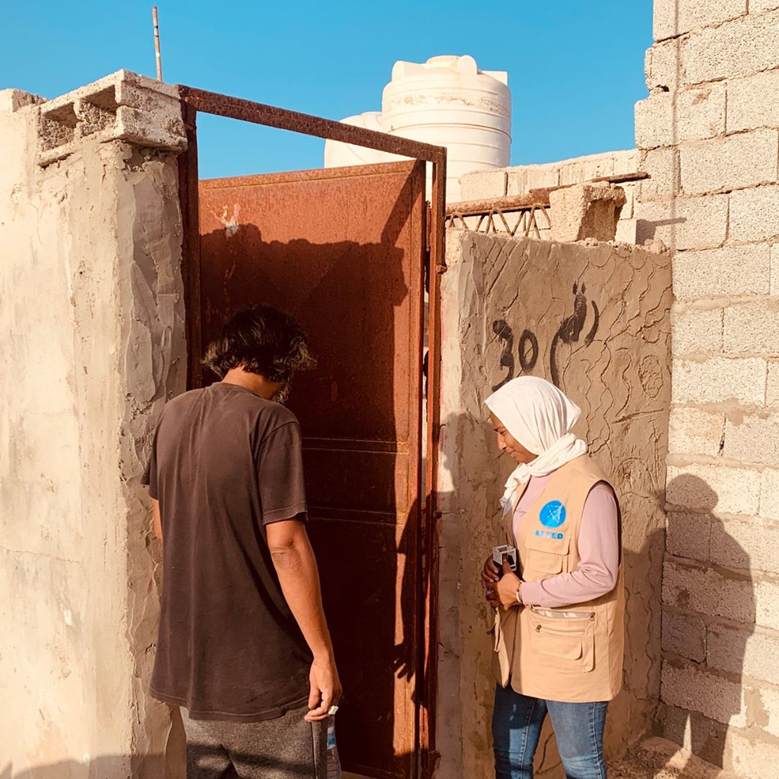 In Afghanistan, four earthquakes in a week enhance vulnerabilities
On October 7, it was sadly Afghanistan's turn to suffer an earthquake with a magnitude of 6.8. In the very next weeks, three others occurred in the Herat region. Following these events, 2,000 persons were reported dead. It is estimated 270,000 were impacted, in need of shelter, safe water, food, and other items. The earthquake also came aggravating the living conditions of an already vulnerable population, experiencing a serious crisis linked to climate change, conflict, and economic difficulties.
Acted teams lead assessment following the earthquake in Herat ©Acted
Acted was born in Afghanistan in 1993 and is, since then, committed to responding to the needs of the most vulnerable in the country, including in the Herat province. Since 7th October, in response to the disaster, Acted already supported more than 5,700 persons, including through the support of its partner from Alliance2015, Welthungerhilfe. In total, 280 tents were distributed, as well as 1,000 hygiene kits. Our next steps? Providing financial aid to families and building water points to ensure access to safe water.
Prioritizing goods to fight the cold in view of the coming season
Humanitarian needs become more urgent as winter approaches. In Libya, temperatures can fall under zero degrees at night during the winter. In Morocco, high altitude in the most hit regions makes the cold ruthless, even during the day, for those without appropriate shelters. In Afghanistan, fighting the cold is also becoming a priority, as winter approaches.
Our aid must be consequently adapted. In Morocco, Acted already plans to provide generators and heating units for affected persons in high altitude villages. In Libya and Afghanistan, Acted will work for the distribution of winterization kits to 220 families.
Acted, along with its Alliance2015 partners, is committed to respond to natural disasters emergencies around the countries it works in, and to strengthen its response during the winter months.
Help us, donate.