The GHI is an annual report elaborated by Concern Worldwide and Welthungerhilfe, two members of Alliance2015, that measures global hunger and malnutrition trends and highlights areas for action. The report was first published in 2006, giving a longitudinal view since then of trends, enriched with country snapshots and an annual thematic focus explored in the Global Hunger Index essay integrated into the report. This year's GHI shows that, though some individual countries have made significant headway, little progress has been made in reducing hunger on a global scale since 2015.
According to the 2023 GHI scores and provisional designations, 9 countries have alarming levels of hunger: Burundi, Central African Republic, Democratic Republic of the Congo, Lesotho, Madagascar, Niger, Somalia, South Sudan, and Yemen. In a further 34 countries, hunger is considered serious. Many countries have seen hunger worsen in recent years.
The GHI launch event was hosted by Fabio Massimo Castaldo, Non-Attached Member of the European Parliament, and Gabriel Ferrero de Loma Osorio, representing the Spanish Presidency of the Council of the EU, and co organized by Alliance2015 members Ayuda en Acción and CESVI. It included a discussion panel with civil society perspectives from Uganda and Peru, and representatives of the European Commission.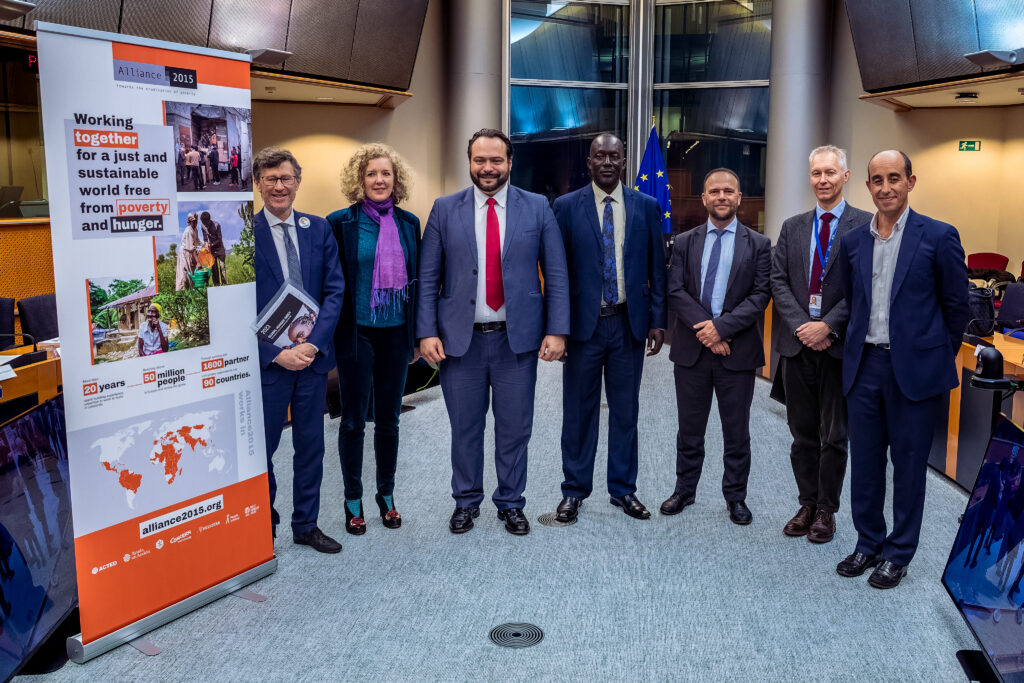 This year's report focused on youth and food systems transformation: youth not only suffer from the failures of current food systems but stand to inherit these troubled food systems and their looming challenges.
Wendy Geza (GHI essay author and Assistant Researcher, Centre for Transformative Agricultural and Food Systems, University of KwaZulu-Natal), stressed the importance for policy makers to adopt a holistic approach in food systems transformation. Stephen White Otara (CESVI Uganda) addressed the panel emphasizing the importance of supporting low-income households and engaging in long term, sustainable and comprehensive food production.
Eliana Matilde Antezana Febres (Jóvenes Profesionales para el Desarrollo Agrícola – YPARD, Peru), called on EU leaders to continue investing in strengthening youth capacities in order for young people to enhance their leadership for food systems transformation:
"It is imperative to channel funds and support to territorial organizations, especially those led by young people, who manage to accomplish a great deal with limited resources. By mobilizing financial resources and institutional support for these initiatives, the positive impact they generate in their communities can be enhanced.
In addition, recognizing and supporting the work of these organizations will contribute to strengthening the active participation of young people in the transformation of their local realities."
In the Alliance2015 view, the complex roots of protracted crises require greater efforts for collaborative long-term approaches that respect humanitarian principles, save lives and protect people, restore human rights and governance, pursue long-term development cooperation to address structural challenges and sustain peace.
One of such structural challenges discussed during the launch is the so far neglected role of youth in food systems: the global youth population, currently estimated at 1.2 billion, is the largest in history, with the great majority of these young people living in low- and middle-income countries in South Asia, East Asia, and Africa. These youth are among those who have suffered the most from the impacts of the COVID-19 pandemic on their well-being and livelihoods.
Resilience building matters, now more than ever: the EU and its partners have decades of practical and innovative experience. Upcoming Team Europe Initiatives (TEIs) should strengthen resilience to future shocks, including by addressing structural vulnerabilities – such as a growing youth population insufficiently included in processes affecting them – putting vulnerable people and highlighting the role and participation of youth at the centre of food policies.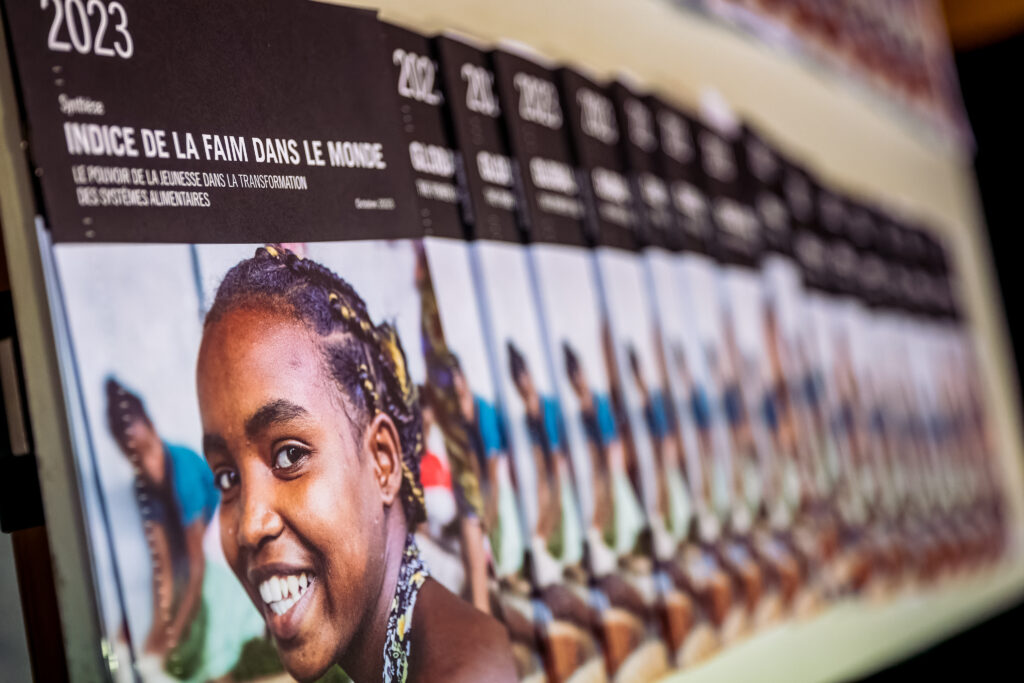 Discover more about the GHI findings.
Check the whole report on the official website: globalhungerindex.org