2022 Global Hunger Index (GHI) Launch, Ethiopia
On 6th April 2023, the Ministry of Agriculture, the Ministry of Health and Alliance2015 members in Ethiopia presented the 2022 GHI in a public event.
According to the 2022 Global hunger index (GHI) report, the state of chronic food insecurity and malnutrition in Ethiopia is categorized as
serious. With the GHI score of 27.6 points, Ethiopia ranks 104th out of the 121 countries with sufficient data used to calculate 2022 GHI scores. Although Ethiopia's score had been falling considerably over the last two decades, this trend has now reversed as a result of climate shocks, desert locusts, the economic effects of COVID-19, skyrocketing food, fertilizer, and fuel prices, and conflict, particularly in the north of Ethiopia.
Along with the existing efforts, flexible and long-term investments by government and development partners are required to support effective local governance and food systems transformation towards equitable, inclusive, and sustainable food systems that will meet the food demand.
The food system transformation will only be achieved, when communities, civil society organizations, small producers, farmers, and indigenous groups – with their local knowledge, and lived experiences – can shape how food is governed, and governments put accountability in the center.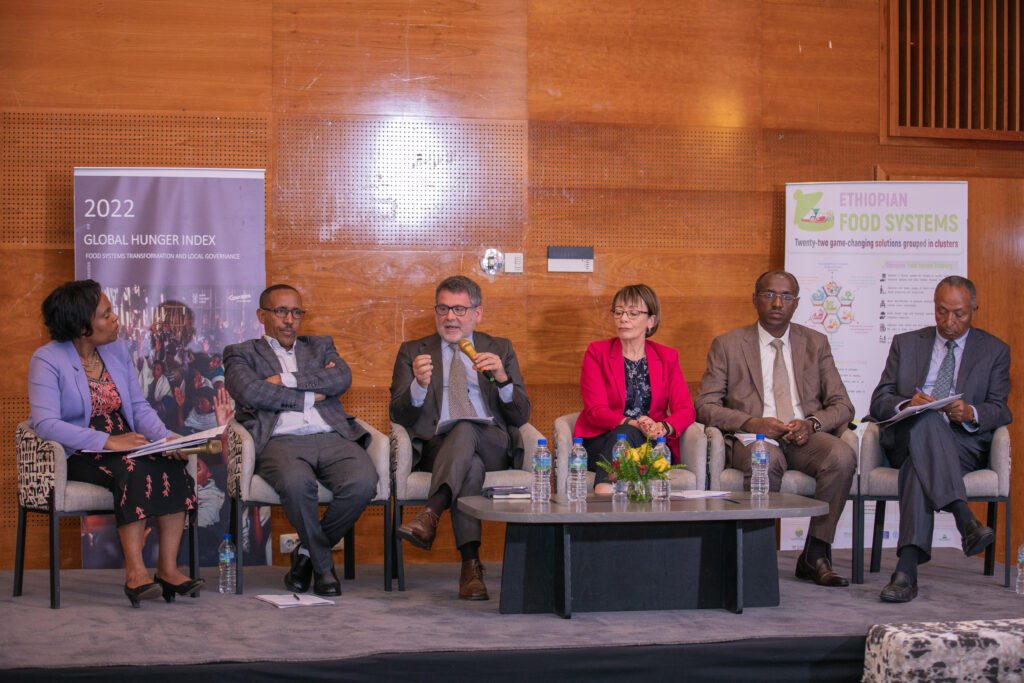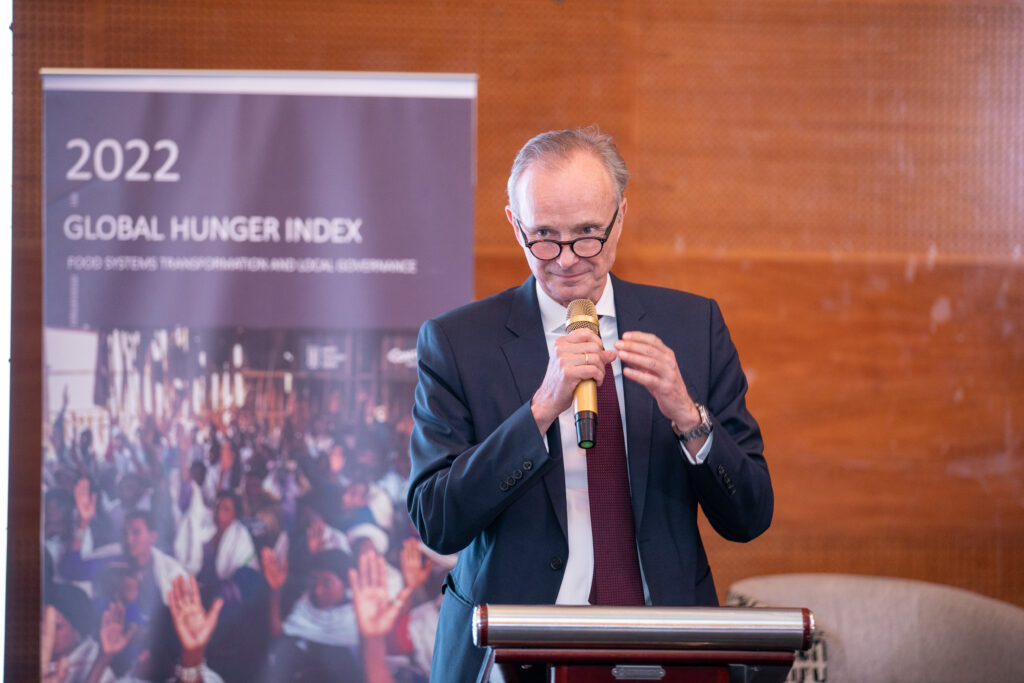 You can download the detailed country brief here.