Haiti struck by deadly 7.2-magnitude earthquake
In the aftermath of the 7.2-magnitude earthquake that rocked southwestern Haiti some days ago, 1,400 people are dead and more than 6,900 others injured, while hundreds more are still missing. According to Haitian Civil Protection, more than 37,300 homes have been destroyed and 46,000 have sustained damages, leaving thousands homeless and creating pressing shelter and WASH needs.
While initial aerial reconnaissance missions have shown less catastrophic damage compared to the 2010 earthquake, the devastation wrought by the latest quake is merely another blow to a country still reeling from multiple overlapping crises, generating new humanitarian needs that national systems and humanitarian partners will be hard-pressed to meet. In some of the most affected areas, there are already reports of a lack of food, safe water and medicine.
Alliance2015 members present in the country, namely ACTED, Cesvi, Concern, Helvetas and Welthungerhilfe, are working to prepare the necessary assistance measures.
"The earthquake has particularly affected the south and the province of Nippes. These are some of the poorest areas on the island, and they have poor infrastructure. The only road to the province from the capital Port-au-Prince runs through areas that have been controlled by armed groups since June. It is becoming a great challenge to supply the villages and devastated hospitals with aid supplies. Many people there have not just survived the last big earthquake, but also suffered the effects of Hurricane Matthew in 2016. This disaster has now once more destroyed their livelihoods", says Annalisa Lombardo, Country Director for Welthungerhilfe in Haiti, explaining the desperate situation faced by locals.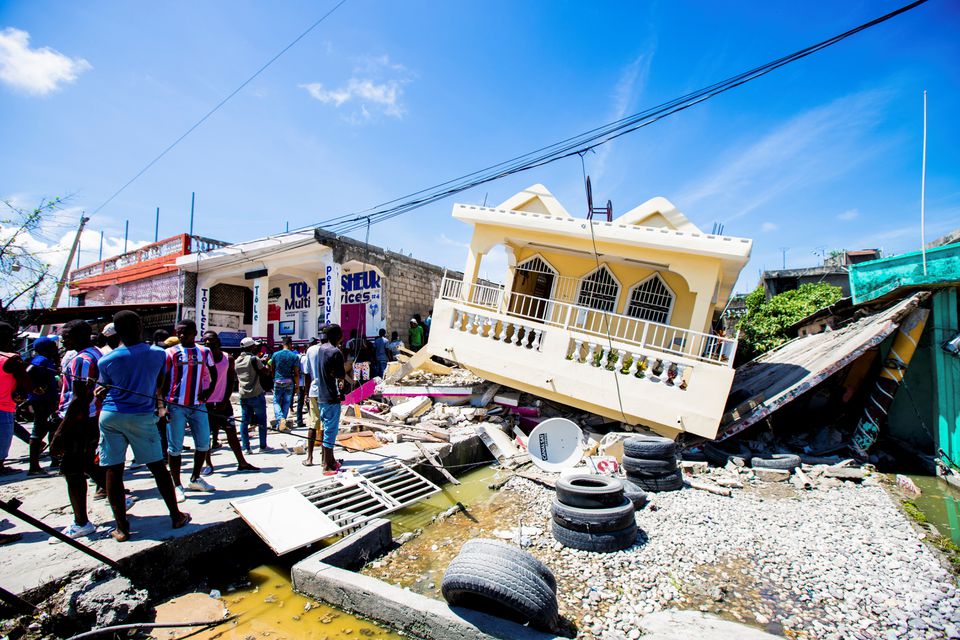 Alliance2015 partners are implementing initial emergency assistance measures, including distribution of hygiene products such as soap. Essential items, drinking water, food and health assistance are urgently required and it will be important to give shelter to the people whose houses have been destroyed. Especially now that hurricanes and tropical storms are dangerously closing in on the island, with the risk of further worsening the situation.
Concern Worldwide and Cesvi have as well launched emergency appeals to help fund its response to the Haiti earthquake. More information on Concern Worlwide and Cesvi websites.