The 2022 Global Hunger Index indicates progress against hunger has largely stagnated in recent years, with the GHI score showing only a slight decline since 2014: from a 19.1 score to 18.2. Certain indicators used in the research suggest that nourishment has worsened, like in the prevalence of undernourishment, that shows that the share of people who lack regular access to sufficient calories is increasing.
The report also points out that food security is likely to decline in the next years due to overlapping global crises: conflict, climate change and the economic effects of the COVID-19 pandemic. These crises come on top of underlying factors, such as poverty, inequality, inadequate governance, poor infrastructure, and low agricultural productivity, that contribute to chronic hunger and vulnerability.
Hunger is at an alarming level in 5 countries—Central African Republic, Chad, Democratic Republic of the Congo, Madagascar, and Yemen—and is provisionally considered alarming in 4 additional countries—Burundi, Somalia, South Sudan, and Syria. In a further 35 countries, hunger is considered serious. In several countries, food security is worsening: since 2014, hunger has increased in 20 countries.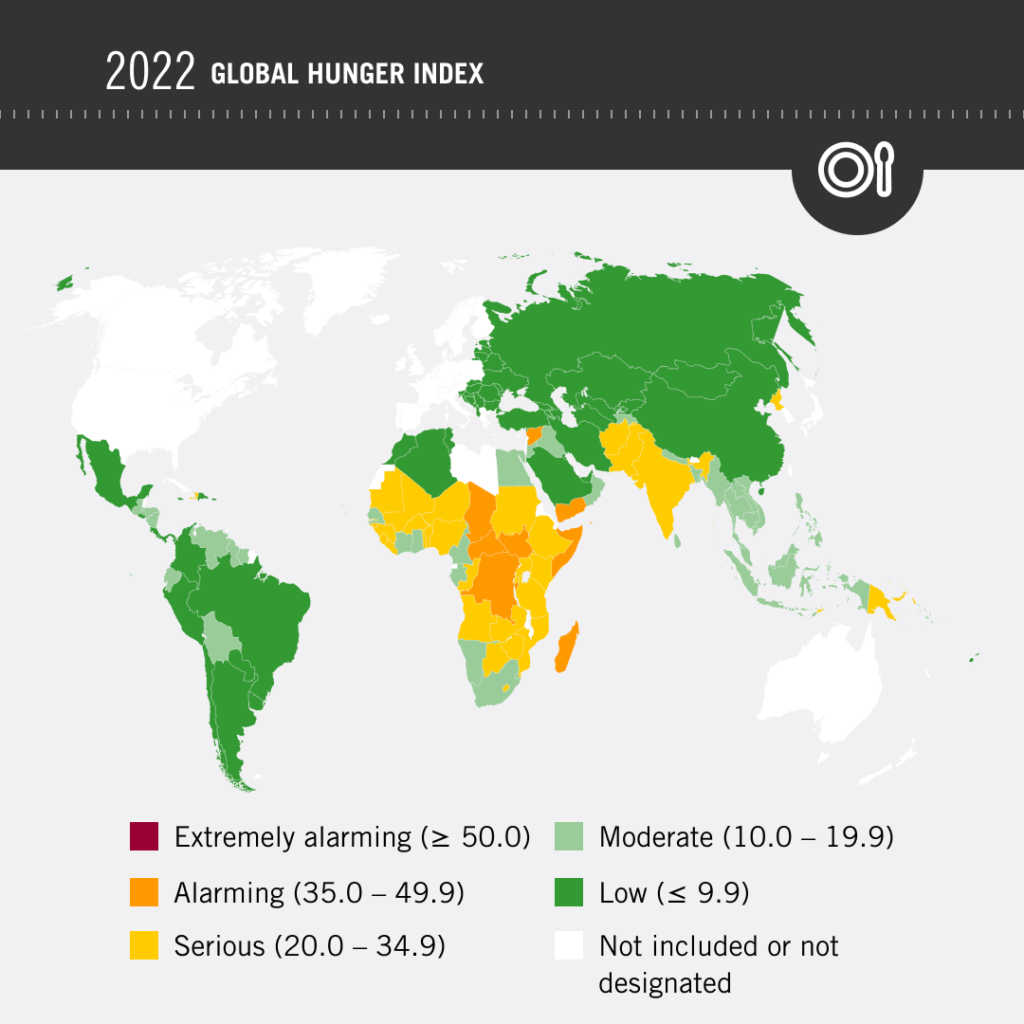 Recommendations
After reviewing the data collected in the report, the experts' recommendations are:
Put inclusive governance and accountability at the center of efforts to transform food systems
Ensure citizens' participation, action, and oversight, and consider the context.
Scale up resources for humanitarian needs while transforming food systems to make them resilient to shocks.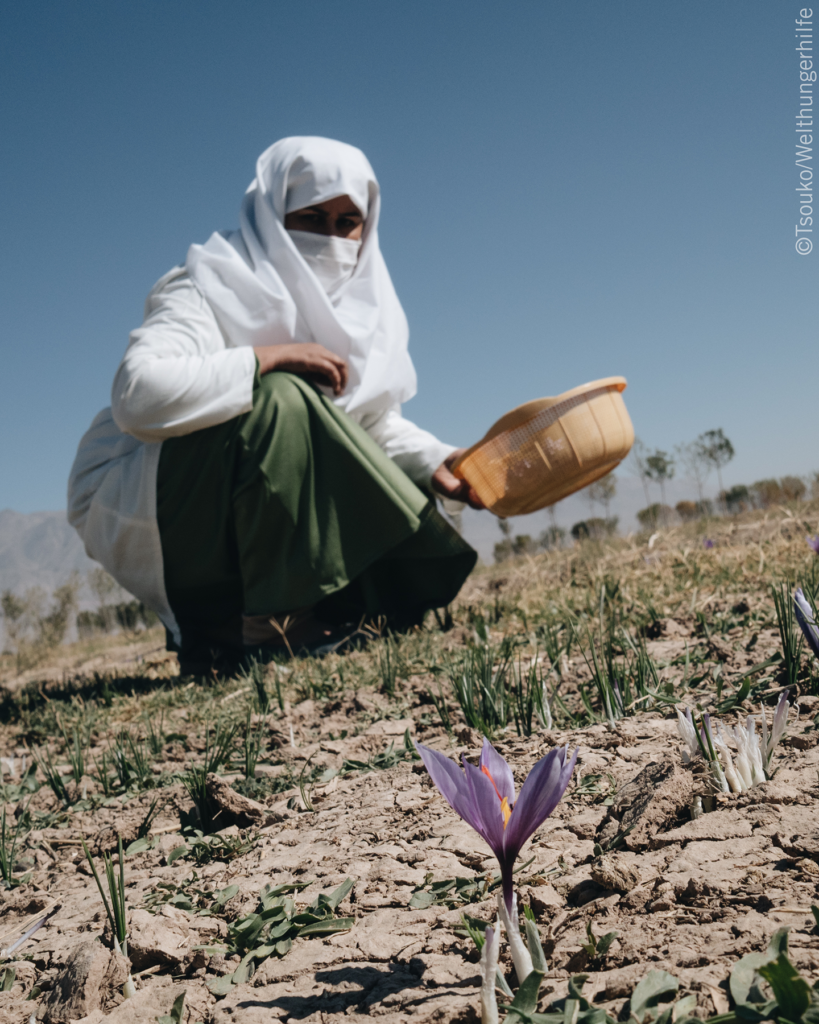 About the GHI
The Global Hunger Index (GHI) is a tool for comprehensively measuring and tracking hunger at global, regional, and national levels over recent years and decades. GHI scores are calculated based on a formula combining four indicators that together capture the multidimensional nature of hunger:
Undernourishment: the share of the population that is undernourished, reflecting insufficient caloric intake.
Child stunting: the share of children under the age of five who are stunted (low height-for-age), reflecting chronic undernutrition.
Child wasting: the share of children under the age of five who are wasted (low weight-for-height), reflecting acute undernutrition.
Child mortality: the mortality rate of children under the age of five.
The GHI categorizes and ranks countries on a 100-point scale: values of less than 10.0 reflect low hunger; values from 10.0 to 19.9 reflect moderate hunger; values from 20.0 to 34.9 indicate serious hunger; values from 35.0 to 49.9 are alarming; and values of 50.0 or more are extremely alarming.
Alliance2015 members Welthungerhilfe, from Germany, and the Irish Concern Worldwide collaborate in the annual production of the Global Hunger Index report.
Check the whole report on the official website: globalhungerindex.org