As the Russian offensive in Ukraine persists, Alliance2015 members continue to work to enhance their response to the crisis. UNHCR estimates that over 3 million Ukrainians have left the country seeking refuge in the neighbouring Poland, Romania, Moldovia and Hungary in the last three weeks.
33 trucks filled with 700 tones of hygiene kits, food, first aid kits and clothes have been launched this week to Poland, Moldovia and Ukraine in ACTED's "Convoy to Ukraine" operation. The trucks were filled thanks to the solidarity of the people and institutions of many French cities like Reims, Paris, Toulon, Bergerac or Limoges. The first truck arrived in Warsaw on March 15th, and the donations have been already unloaded and set in a train to Kyiv.
Helvetas and ACTED are providing buses with drivers to transport the refugees – mainly women and children – from the Palanca border to the capital Chisinau or to reception centers. The people fleeing the war are also receiving SIM cards and Internet access so that they can communicate with their relatives or organize their onward journey. In the coming days, Helvetas will also hand out hygiene kits at the 70 reception centers set up by the Moldovan authorities and distribute flyers with important information for refugees.
"Water has become a life-saving commodity in Ukraine at the moment. People are hiding in basements, shelters, garages for hours and sometimes days and in the most affected places they face lack of water," says Jan Mrkvička, Director of People in Need's Relief and Development Department.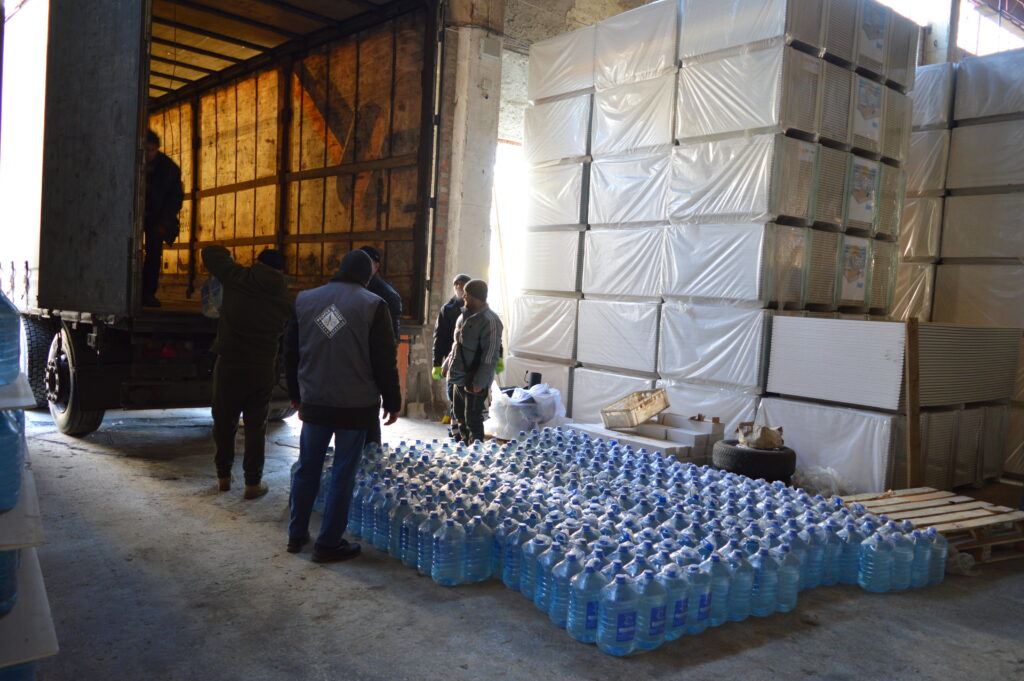 The intense fighting has damaged the water pipes that supplied clean water to eastern Ukraine. PIN has been providing drinking water to those people whose access to it has been completely cut and is also sending water containers to those who do have access to water but have no means to store it properly. PIN is also supplying food, sleeping bags and medical aid to Dnipro and Kharkiv. It also plans to distribute cash to people who had to flee their homes and now are in places where markets are still operating, so they can buy the essential items they need.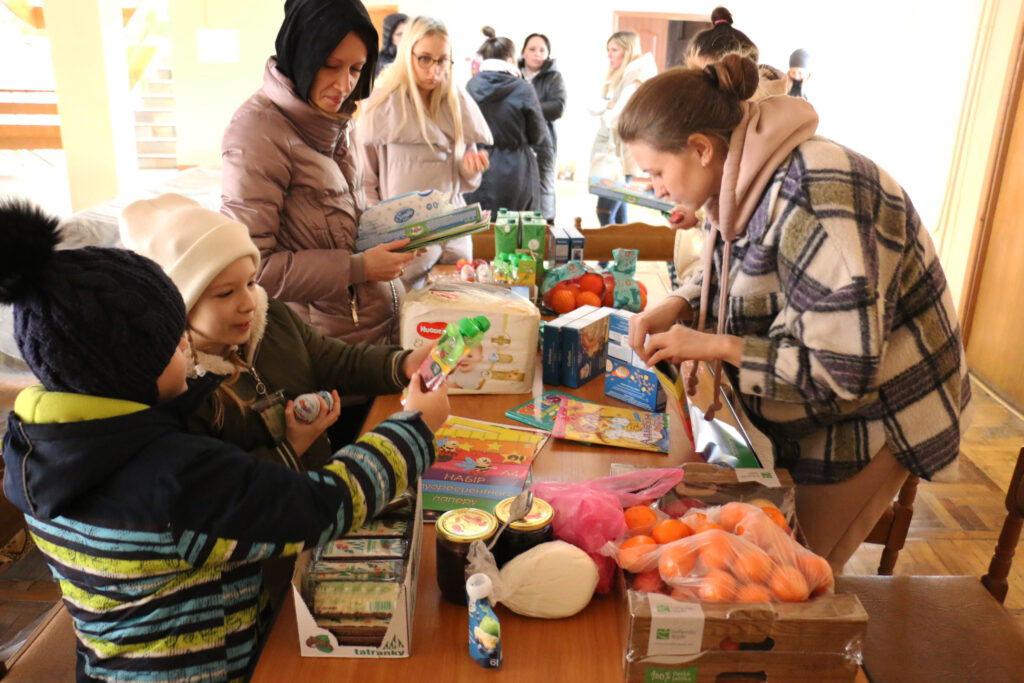 Cesvi – in coordination with the municipality of Záhony and World Central Kitchen – is organising the first Entry Point Hub on the border between Ukraine and Hungary, near the railway station, which has become a critical arrival and transit point for people fleeing war.
Fabrizio Rigo/Cesvi
To learn more about the Alliance2015 members actions in Ukraine and how to help: